Child Car Seat Safety in Oklahoma
Posted on: January 22, 2020 by Edwards & Patterson Law
When parents or guardians buy a car seat for their child, they should expect that the car seat will work right and protect the child from injury in the event of a collision. Unfortunately, child car seats can have serious defects that result in child injuries when car crashes occur.
If your child was injured because of a defective car seat, you should reach out to an experienced product liability attorney at Edwards & Patterson Law in Oklahoma. We will know how to thoroughly investigate your case and fight for the compensation that you are due. Contact us today to learn more in a free consultation.
What Are Oklahoma's Car Seat Laws?
The Oklahoma Child Passenger Safety Law requires children to be in car seats for a longer period of time and to use specific types of safety seats. Specifically, the law requires the following:
Children under age 2 – Must ride in rear-facing car seat until the age of 2 or until the child reaches the weight limit or height limit specified by the car seat manufacturer
Children ages 2-4 – Must ride in a car seat with a harness
Children ages 4-8 – Must ride in a car seat or a booster seat unless the child reaches the height of 4-foot-9, at which time the child can switch to a vehicle seat belt without a safety seat
Children ages 8 and older – Must wear a properly fitted seat belt at all times.
Do Car Seats Increase a Child's Safety?
Car seats provide significant protection to children in the event of an accident. According to the Oklahoma State Department of Health, child safety seats actually reduce the chance of death in a crash by more than 70 percent for children under the age of 1 and by about 54 percent for children between the ages of 1 and 4.
What Should You Look for When You Buy a Car Seat?
When you buy a car seat, the Tulsa Police Department recommends using the following guidelines:
Choose a seat that is appropriate for your child's age
Ensure that the car seat fits your child's weight and height
Make sure the car seat is either rear-facing or front-facing depending upon your child's age and requirements under Oklahoma law.
You should also do some research into the best car seats that are available on the market. A good place to start, for instance, may be going to Consumer Reports and checking out their child safety seat reviews.
How Do You Properly Install a Car Seat?
The Tulsa Police Department recommends reading the manual that comes with your child's safety seat and following the installation instructions. In addition, the Department recommends that you:
Ensure that the car seat is placed in the proper direction
Use the "inch test" in order to check on whether you can move the car seat more than one inch once you believe you have installed it properly (you should not be able to shake it more than one inch)
Use the "pinch test" in order to make sure that you cannot pinch excess webbing in the strap once your child is strapped in.
How Can You Know Whether a Car Seat Has Been Recalled?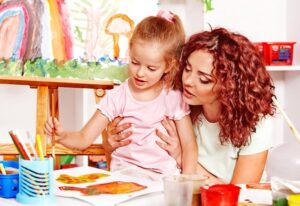 You can check whether a car seat has been recalled in a few different ways. If you register the product, the car seat manufacturer should contact you about the defect and provide you with information about a repair or a replacement. Additionally, you can follow the Consumer Product Safety Commission (CPSC) on social media for recall updates and you can also sign up to receive CPSC recall notices.
If you learn of a car seat recall, you should read the recall information carefully and check the serial number and model of your car seat in order to determine whether it is subject to the safety recall.
Can Parents Sue If a Car Seat Is Defective?
When a car seat is defective, and a child sustains an injury due to the defect, the parents or guardians of the child may be able to file a claim. Generally, the parents will need to be able to determine the nature of the defect, which could be:
Design defect – A defect in the design of the car seat or in the design of one of its parts
Manufacturing defect – A defect which occurred during the manufacture of the car seat or one of its parts
Marketing defect – When the car seat manufacturer failed to provide proper instructions or to warn parents about certain uses of the car seat.
To be clear, in order to have a valid claim, parents will need to show that an injury or damages occurred in addition to the existence of the defect itself.
How Can a Lawyer Help with a Defective Car Seat Claim?
A product defect lawyer at Edwards & Patterson Law can help you to file a defective car seat claim. We can assist in a number of ways, including:
Assessing the facts of your case to determine whether you have a valid product liability claim in Oklahoma
Determining whether you have a defective design, defective manufacturing or defective marketing claim
Filing your claim against the responsible party such as the designer of the car seat, manufacturer of the car seat, seller of the car seat or another party
Gathering information about the car seat and its defect to show that you are entitled to compensation
Obtaining medical records for your injured child to use as evidence in your case
Negotiating a settlement with the responsible party
Arguing for your right to compensation in court if the at-fault party or parties fail to make a settlement offer that meets your needs and goals.
Get Help from Our Oklahoma Defective Car Seat Lawyers
If you need assistance with filing a defective car seat claim, an aggressive, experienced and compassionate Oklahoma defective car seat attorney at Edwards & Patterson Law can begin working on your claim right away. Contact us today to learn more about how we can help you and your family to pursue full and fair compensation. Our initial consultations are always free and come with no strings attached.